Looking for more clients? List your practice now and recieve the first 2 months FREE!
Create an account, fill in your information and your page will be reviewed and activated within 2 business days.
You can go to My Account at any time to edit your information. 
After the first 2 months, there is a flat fee of $14.99/month. Just one client could pay for a full year subscription!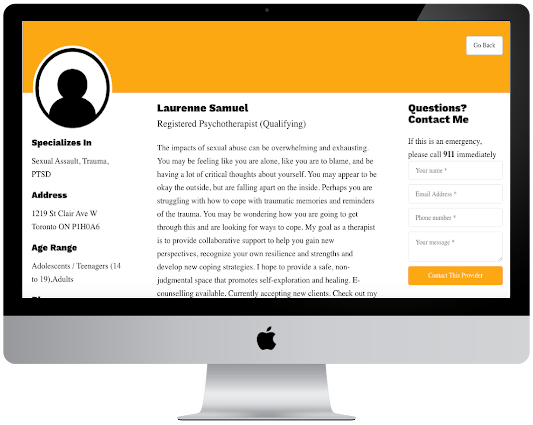 Testimonial
"Thank you so much for this opportunity to use this space. Within a week of putting up my bio I received 6 inquiries. Out of the 6 I have 5 clients I am working with. I am truly grateful and happy you have created such a space for our people to connect with people who look like them and understand their pain" - Patricia Bailey-Brown, MSW, RSW
Create An Account
If you would like to be listed, please click the Create Account button below.
You will be prompted to add payment details, but will not be charged for the first 2 months of use. *Cancel at any time.
Create Account