Sign up now to become listed and recieve the first 2 months FREE!
Create an account, fill in your information and your page will be reviewed and activated within 2 business days.
You can go to My Account at any time to edit your information. 
After the first 2 months, there is a flat fee of $14.99/month. Just one client could pay for a full year subscription!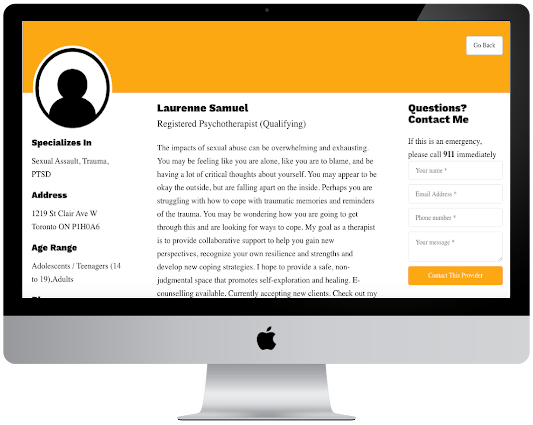 Create An Account
If you would like to sign-up for an account, please click the Create Account button below.
You will be prompted to add payment details, but will not be charged for the first 2 months of use. 
Create Account